Gamesys is a Bally's Corporation company and forms part of one of the world's leading entertainment providers, with tens of millions of players and thousands of employees across the globe.
Take a look at our Gamesys brands & sites - Virgin, Jackpotjoy, Vera&John, Monopoly - they're some of the best-known names in our industry. Join us and you'll be joining a big, international group with some great brands and an exciting future. You'll feel part of one global family, working with smart people, and delivering a great experience for our players. There's one thing we expect from you, over and above everything else. Be yourself!''
Role Summary
We are looking for a self-motivated individual who is enthusiastic and has a keen interest in CDD, Safer gambling and related areas. The successful candidate will demonstrate good organisational skills and will be able to deal with issues independently and as part of a team even when working under pressure with challenging deadlines.
The primary role of the CDD Executive is reviewing member accounts and activities for money laundering and safer gambling risk, reaching out to customers where necessary via calls, live chat and email to establish source of funds, customer affordability and addressing responsible gambling concerns.
Our Customer Due Diligence Team operate 24/7 across our Gibraltar and Stoke offices, as part of this team you would be required to operate on a rolling or set shift pattern.
You'll be responsible for safeguarding our customers and the business by completing and assuring compliance to key/high risk operational processes. You'll be accountable for analysis of accounts, documentation and speaking to our players. You will be an integral part of process changes and accountable for documenting processes and controls. Everything you do will be driven by doing the right thing for the customer.
At points where we receive documentation from our customers, processing these, recording the information in and accurate and effective manner and assisting in the decision making based on documentation will be another part of the CDD Officer role.
The position forms part of the CDD department and reports directly to the CDD Team Leaders.
Key Responsibilities
Performing customer due diligence, enhanced due diligence, risk profiling and assessment on member account activities and transactions as generated by the group's CDD system in a timely manner.
Ensuring that Responsible Gambling is an integral part of the daily operations within the CDD team.
Effective navigation and management of our back-office tools and alerts to complete a variety of safer gambling and AML reviews in an effective way to provide a smooth customer journey.
Educating the staff in Responsible Gambling and AML strategies and procedures.
Using your experience and knowledge of Responsible Gambling and AML to monitor and speak to our customers.
Use a variety of investigative methods to determine and identity member source of funds and to assess the risk and propensity of member activities to be linked with money laundering or criminal activities.
Proactively monitor and review players' accounts ensuring they are playing responsibly whilst meeting our regulatory requirements in their terms and conditions of play. This will include reaching out to players where required.
Update relevant member due diligence, risk profile records and document all findings in a central control management system, ensure all member accounts are adequately noted and forward all supporting documentation to the CDD management on cases requiring additional investigation
Working closely with the CDD Seniors daily to share information, best practices and implement new processes and strategies.
Escalate all suspicious transactions, account activities and enhanced due diligence and risk profile information requiring further review and decision making to the MLRO and CDD Team Leader where applicable
Perform and run ad-hoc functions and reports, assessments, analyse trends and activities related to the groups regulatory compliance programme as assigned by the CDD Team Leader.
Using your experience and knowledge of Responsible Gambling and AML to monitor our customers.
Work across all areas of the team and business as a whole to ensure everyone is fully aware of which players may be in our processes ensuring there is clear visibility to everyone involved with that player.
Essential Skills & Experience
Strong written and oral communication skills.
Good interpersonal skills and the ability to build rapport at all levels with stakeholders and players.
The ability to think like a player and empathize with a range of emotions whilst under pressure.
Experience in online gambling in a compliance-based role such as Responsible Gambling, Fraud/Risk, EDD or AML.
Being resilient when faced with challenging objections and being able to overcome them positively.
Can work on own initiative and to provide pragmatic solutions against tight timeframes.
Comfortable in a complex and changing business environment with the ability to think outside the box.
Logical thinker with a creative problem-solving ability
Strong investigation, risk analysis, assessment, and decision-making skills
Ability to identify risk and escalate matters containing potentially suspicious activities or policy violations, or matters that may pose a higher risk to the group
Strong organisational and prioritisation skills
Ability to multi-task and deliver to a tight deadline and remain calm under pressure
Enjoy working in a fast-paced and demanding environment
Strong interpersonal skills and ability to work with people at all levels across all functions
Knowledge or experience of the online gambling industry, including slots, bingo casino and sports.
Being a positive team player willing to help us drive forward together.
Salary & Benefits
The salary is dependent upon experience.
Salary will also increase as experience is gained and new skills are signed off
Competitive annual bonus
Subsidised Gym membership
Private Medical insurance
Stakeholder Pension Scheme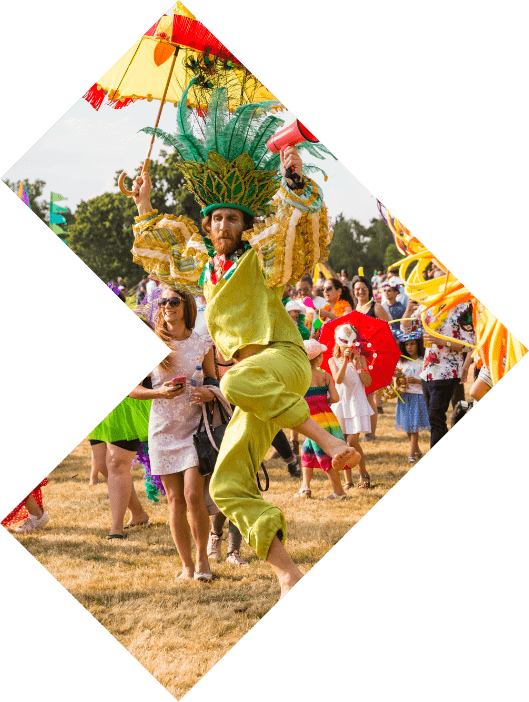 Our benefits
Working at Gamesys
Application Form
You're just a few clicks away from a Gamesys future! Take the plunge and submit your CV.
Our Culture
Have fun, making fun
The team here at Gamesys may be diverse, but we are united by an ambition to take gaming experiences to new levels around the world. Are you ready to join us? If you are, you'll be part of a business with the scale, vision, leadership, and talent to match its bold goals.