Gamesys is a Bally's Corporation company and forms part of one of the world's leading entertainment providers, with tens of millions of players and thousands of employees across the globe.
Take a look at our Gamesys brands & sites - Virgin, Jackpotjoy, Vera&John, Monopoly - they're some of the best-known names in our industry. Join us and you'll be joining a big, international group with some great brands and an exciting future. You'll feel part of one global family, working with smart people, and delivering a great experience for our players. There's one thing we expect from you, over and above everything else. Be yourself. One of the values in our DNA is 'stay wonderfully weird' – and that applies to all of us.
Summary
The Gamesys marketing development teams work on a set of frameworks designed to enable the fast delivery of on-site promotions and offers across all client facing products in the Gamesys portfolio. As a team we choose our own technologies and expect everyone to have an opinion on our direction and code.
Our frameworks and tooling are written using React and Redux and we are frequently adding new features to engage our players and improve our workflow. We are in the process of re-designing our core architecture in preparation for an exciting new feature set that we aim to introduce to our players over the course of next year.
The Role
This is a challenging role that will suit an experienced front-end developer with a senior mindset, quality-oriented attitude and great attention to detail.
Our main focus is on delivering offers, interactive promotions and engaging mini-games across our industry-leading sites.
In your role you will participate in the whole software delivery lifecycle, collaborating with stakeholders, other developers and designers from the initial kick-off all the way through to the delivery and monitoring of the final product. 
As a senior developer you will be a leading member of the development team, involved in and a major voice in all the team's ceremonies, regularly developing and leading initiatives both in the codebase and in the team as a whole.
You will be passionate about following best software practices including code reviews, refactoring and pairing. An enthusiasm for learning new skills and helping to improve working practices is essential.
Responsibilities:
Understand and regularly lead the planning, development, testing and release process, developing and following code standards.
Be heavily involved in team planning, working with others to break down work into implementable 'chunks' and providing accurate estimates.
Always seek to improve things as you go, whether that is tooling, quality of software, processes or anything else.
Develop and maintain an excellent and wide-reaching domain and business knowledge and be able to suggest and backup ideas throughout the software delivery lifecycle.
Lead technical direction of projects, helping others discover many ways to solve problems.
Key Skills:
At least three years of professional ReactJS experience
Proficient at creating web sites with hand-coded HTML5, JavaScript and CSS3 following latest trends, standards and design patterns.
Extensive experience producing cross-browser compatible CSS code, compiled from SASS or CSS-In-JS source.
An excellent and strong understanding of writing complex JavaScript applications with modern architectural design patterns, like MVC.
Understand the principles of scalable and maintainable code.
Using GIT or other version control system for development.
Experience with optimising JavaScript applications for performance.
The ability to work to in-house standards, guidelines and processes.
Confidence with NodeJS concepts and tools
Familiarity with CI/CD tools (Jenkins, GitHub Actions)
Proficient in software testing, using libraries such as Jest and Enzyme
Desirable Skills:
ES6, Babel
Canvas/WebGL
Experience configuring bundling tools (Webpack, Gulp)
Knowledge of writing E2E tests (Webdriver IO, Selenium)
Nice to have:
Have examples of self-initiated projects
Knowledge of server technologies such as PHP, MySQL and XML
Personal Skills:
Collaborative, having team work experience
Ability to work under pressure and close deadlines
Experience with mentoring and driving improvements
Benefits
We believe this process works both ways, so what can we do for you?
We offer some of the most competitive benefits in the market including continued personal growth, career development plans and performance bonus. We also believe in providing an environment where employees can flourish – you'll be working in a very modern work environment – and we will make sure you will also have enough time to unwind with our monthly massaged, office events and team-building activities.
This is Gamesys Group and we're here to make gaming everything it should be. You'll have fun making fun every day, and that's a promise.
Recruiter: Adrian Berridge
Recruiter: Adrian Berridge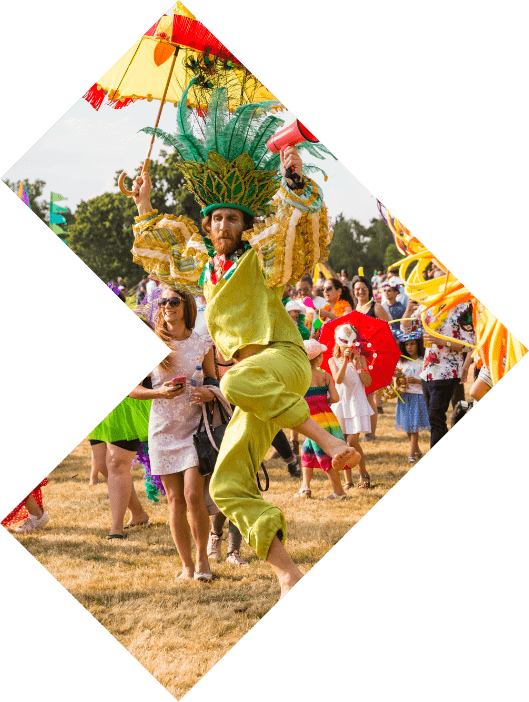 Our benefits
Working at Gamesys
Application Form
You're just a few clicks away from a Gamesys future! Take the plunge and submit your CV.
Our Culture
Have fun, making fun
The team here at Gamesys may be diverse, but we are united by an ambition to take gaming experiences to new levels around the world. Are you ready to join us? If you are, you'll be part of a business with the scale, vision, leadership, and talent to match its bold goals.